Here are a few reasons why my circle punches and I have a very loving relationship. 

(Be warned, while shooting shots of these layouts, I seemed to have captured my shadow as I stood above the page. Sorry about that.)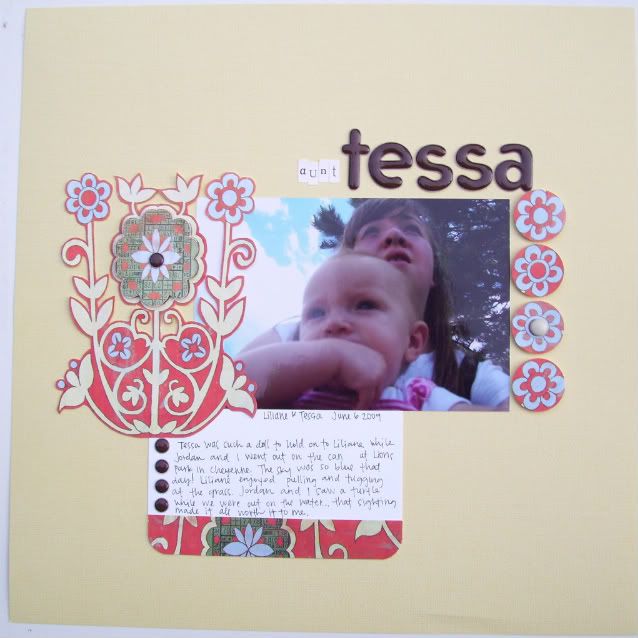 The last is probably my favorite. I love these two people! 
I admit: these are not all. Just the ones I whipped up within the past week. I guess you could say I've had a bit of free time on my hands. Jordan was down in East Carbon working overnight on our rental properties. So I was home. With no one to snuggle with but Liliane. But now I have him back and we are all as happy as can be.